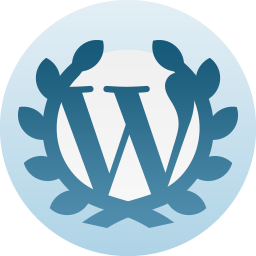 Happy Anniversary with WordPress.com!
You registered on WordPress.com 8 years ago.
Thanks for flying with us. Keep up the good blogging.
Eight years ago I had no idea what a blog would come to mean to me.  My original concept was very different.  I wanted to write about psychographics, but nobody seemed interested, except my sons.  After awhile, I decided to try again.  Sometimes I'm more serious about blogging than other times.
These days I am not exactly burning up the keyboard.   What am I doing?  Processing!
If you aren't from my area of the world you may not even realize what is going on here.  Between current events in my area, and personal events, there is a lot to process.
We had a very contentious election in 2016, and the divisiveness continues.  We have this Russian investigation into Russian attempts to interfere in our election, and possible collusion with candidates.  There is also a special prosecutor investigating obstruction of justice related to the Russia investigations.
Our outspokenly provocative president has done nothing to heal the divide in the electorate, and has participated in a war of insults with any opposition, including, most notably, North Korea.  This discourse includes such memorable comments in tweet form such as, "My button is bigger than yours!"
Trade agreements have been tossed.  Tariffs have been instituted.  Regulations are rolled back.  The Environmental Protective Agency is barring new organizations from meetings dealing with clean water concerns.  The Government has opened park land to business interests and has put up for sale large tracts.  There are scandals in various government departments.  There are also politically motivated accusations of improper procedures being followed by anyone who has anything to do with the various investigations.
Some of this "politics" continues to spill out into daily life.  Political topics quickly lead to arguments, and sometimes violence.  Demonstrations seem to be a part of daily life:  Against guns/for the Second Amendment, kneel for social justice for black people and minorities/stand for the flag, white power (complete with tiki-torches)/unity of all people.  Plus we have Women's March, Not One More rallies against gun shootings, and the Me Too movement against powerful men.  As I write, Harvey Weinstein is being taken to prison after being arrested and charged for violence and abuse against women in His business under him.
All of this can be overwhelming.  It is mesmerizing!  It is upsetting, no matter which side of the politics you are.  I now limit my news viewing.  I need to give some thought to my real life.
There are changes going on in my life.  Doctors are now a big part of life.  Answers need to be found.   Adaptations have to be made.  Plus there is our house.
Our house is being painted!  I know I picked them, but I have to say, I love the colors!  I am so relieved.  Those tiny little swatches look great as a room.  I still have some anxiety about my other selections.  They are so different from anything else I've ever had.  It is exciting and fun.
While I am processing all this stuff, time just gets away from me, and yet another day goes without a blog posting, but I'll do better.